Part of a series of stories about the House on Metolius property and its history by Hollie Foster.
There are at least 101 natural—and very pristine—springs located on the House on Metolius. As the underlying aquifer is filled, water overflows onto the surface—the springs can range in size from intermittent seeps to large pools with hundreds of cubic feet emerging daily.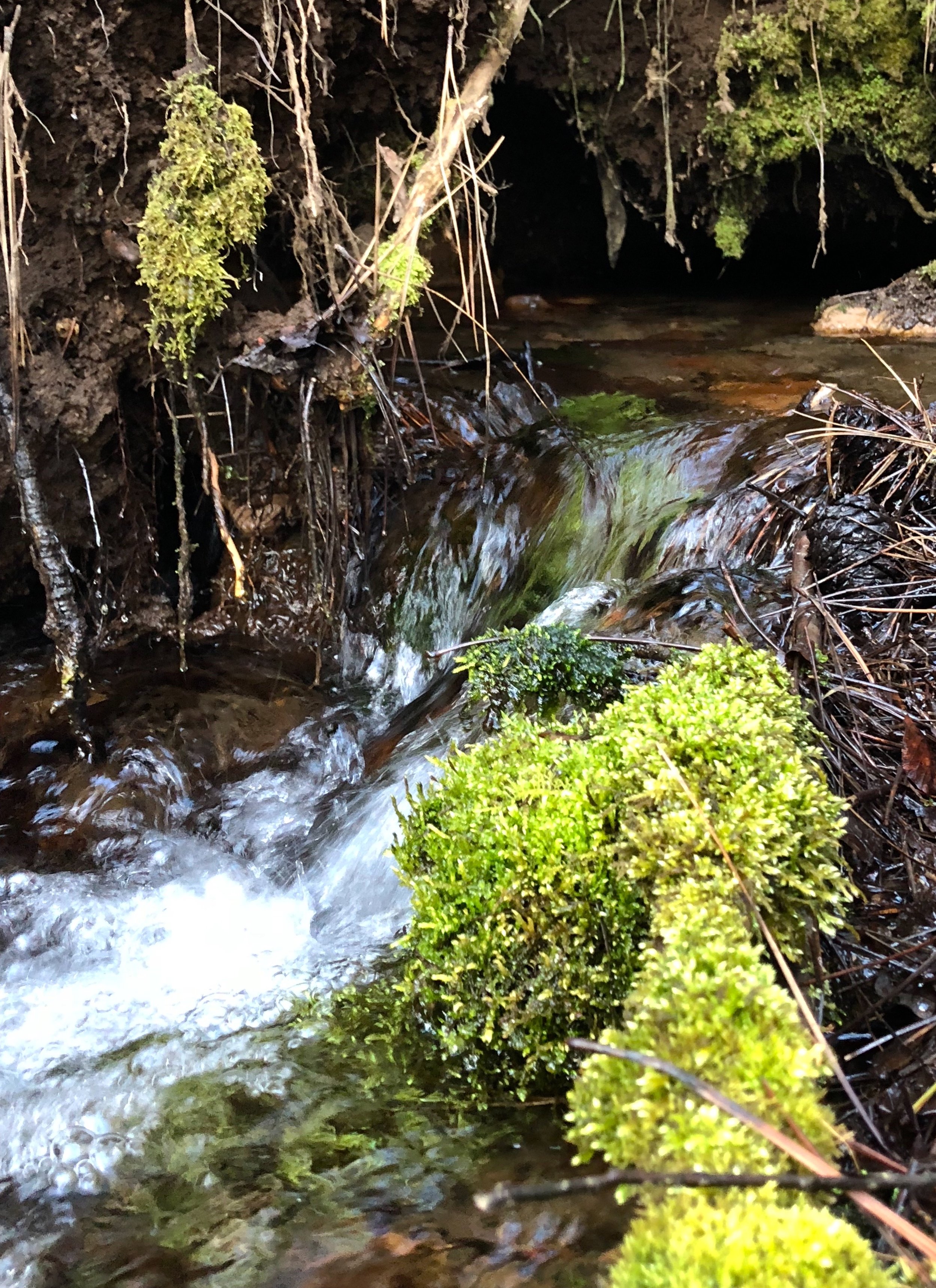 Relax to the sound of bubbling springs
Why does the sound of flowing bubbling water have such a powerful effect of relaxation? Brain scans show that the sounds of nature—wind in the trees, water bubbling up from underground springs—can change our brains and bodies in ways that help us relax.
Remarkably, these spring waters are at a constant 43 degrees year-round. This consistently cold water has been put to good use over the years—stone jugs of milk were kept cool when the land was used for dairy farming one-hundred years ago.
And humans aren't the only ones making use of the waters—several families of beavers are actively building dams. Look for them tucked away in the willows along Heising Springs and elsewhere on the property.
Fully formed streams pop up in the meadow and flow into the Metolius.
Cold, clear and delicious: this water keeps our pastures green.
Research suggests that the sounds of nature, like flowing water and wind in the trees, increase activity of body systems associated with relaxation. Natural sounds can result in better focus and performance in attention-base tasks and have a powerful effect on sound sleep.
So, we suggest that you come and stay at here at House on Metolius. If you sit on the deck of the Power House, overlooking Heising Springs, open the window at night and breath in the fresh air, and discover first-hand the soothing therapeutic sounds of bubbling, tumbling spring waters.
Hollie Foster
Perched over Heising Springs, this cabin is an excellent place to enjoy the therapeutic sounds of nature.